The course is presented by Steve Parks. In this video, Steve gives an overview of what you can expect.
Finances in an agency are different from those in any other type of business.
But agency leaders generally rely on generic approaches — and end up feeling that everything is a bit out of control and they are always being reactive.
So what are the key financial metrics for an agency business, and how do you ensure they are in balance so you feel more in control? How do you forecast in a more useful way? And how can you communicate to the rest of the team about how things are going?
This course is not about accounting-level finance (and doesn't replace that), it's about how leaders can get a clearer sense of how an agency is doing financially on a day-to-day basis. Therefore it's aimed at non-financial agency leaders — CEOs, COOs, MDs, directors, partners. It may also be of interest to CFOs and FDs who want to help others in the business get to grips with the numbers by sharing them in an easily understandable way.
In this course you'll:
Learn the key finance concepts that are part of Convivio's Healthy Agency model
Learn why ratios are more useful for steering the business than targets
Learn which ratios are most helpful in understanding the health of an agency
Get an introduction to our open agency finance dashboard, and learn how to create your own copy, customise it, and use it in your agency.
Learn how to take some of the key ideas and use in your own dashboards and reports
It's an eLearning course, so you can get started right away, learn at your own pace, and keep coming back for refreshers.
PREVIEW: The course officially goes live on 1st October 2022, but you can get early access for a 25% discount now, using coupon code 'PRELAUNCH' at checkout.
Most of the modules are already live, and the rest will be going live day by day in the coming weeks and you'll get instant access.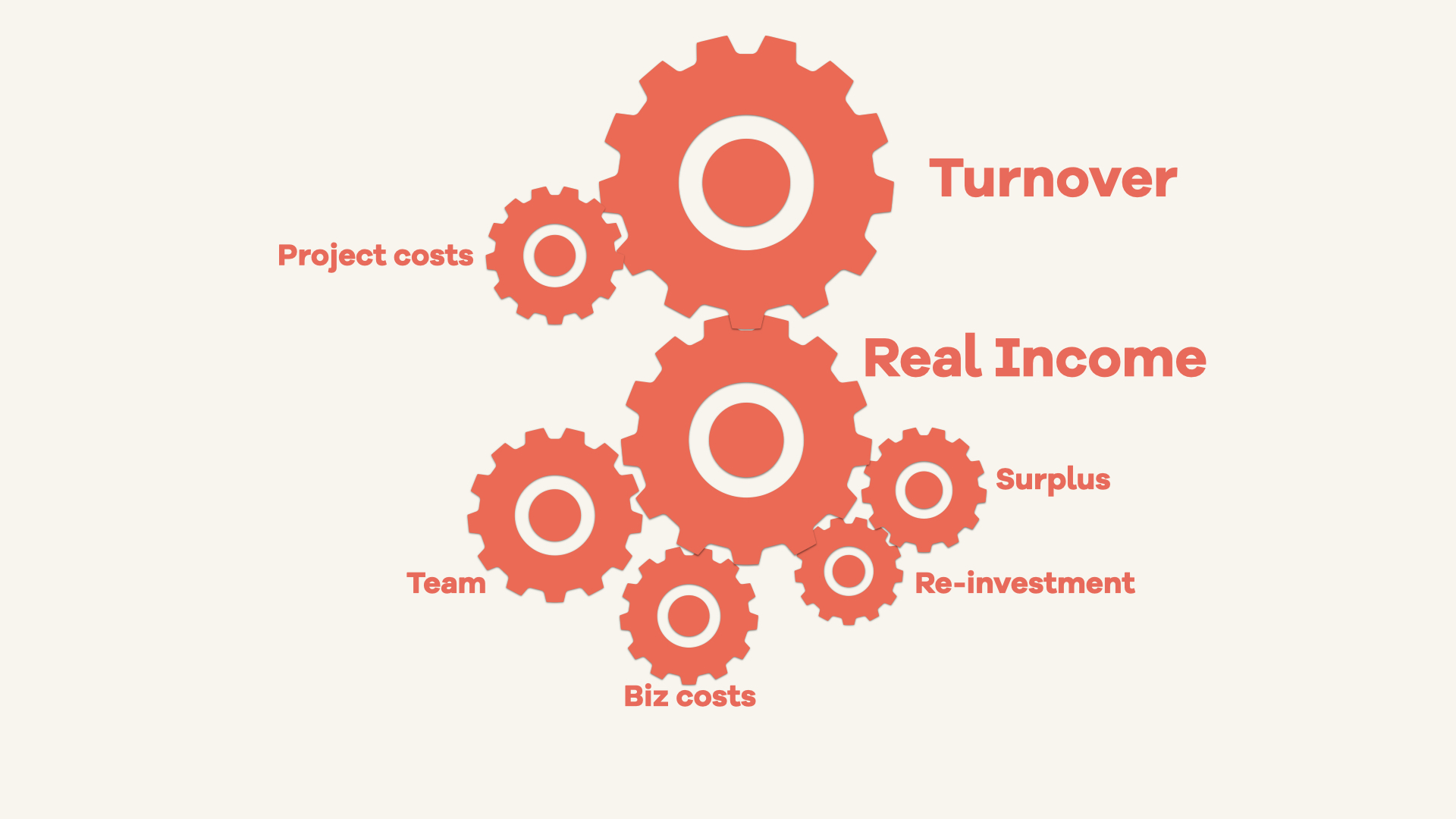 How agency finances work
Understand the mechanics of how money works in a professional or creative services firm.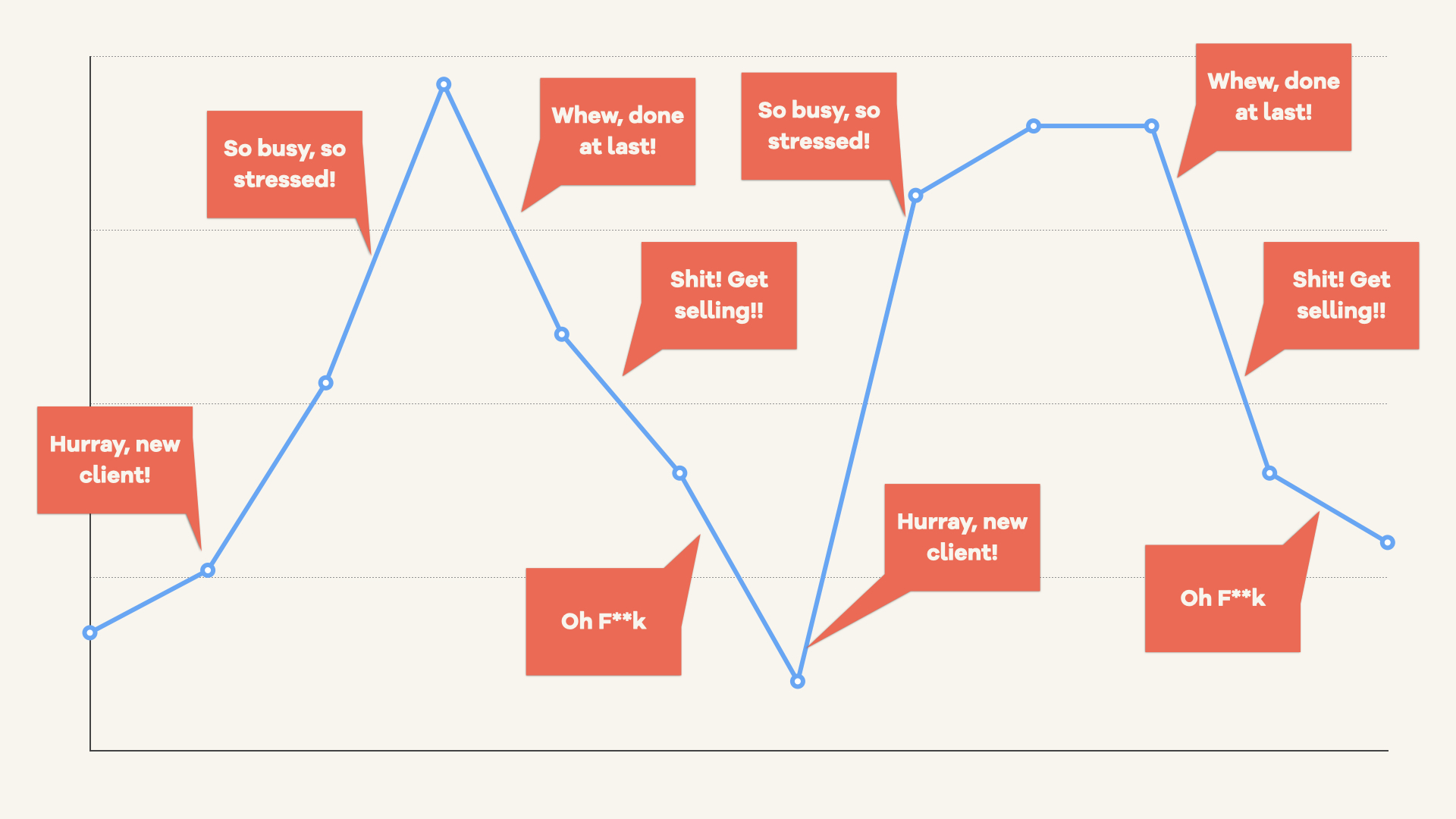 Avoid the rollercoaster
How a healthier balance in agency finances, and a different approach to forecasting, can make for a smoother ride.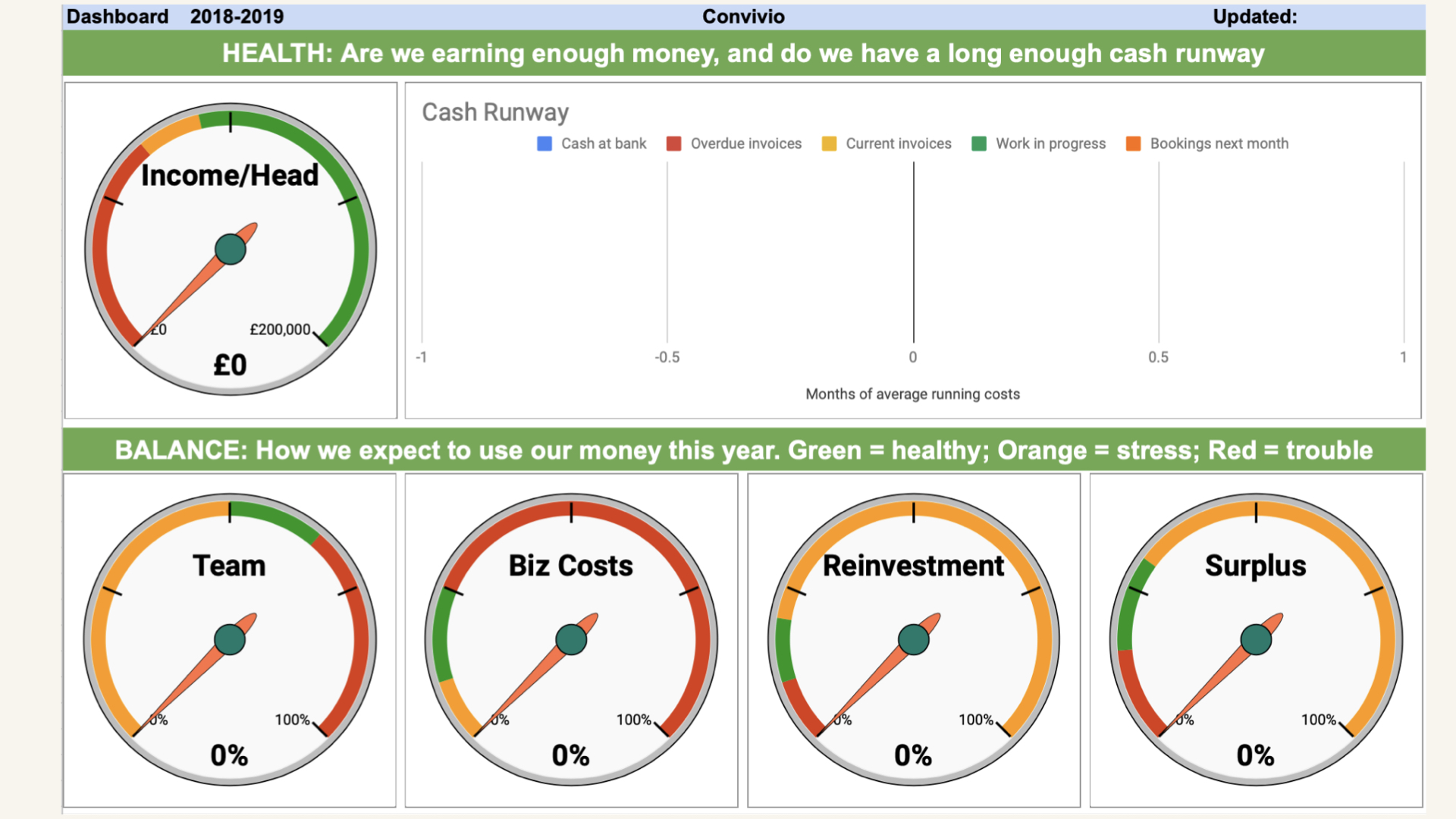 Agency Dashboard
How to implement a simple agency finances dashboard, with some key metrics that can give you a leader's view on how things are going.
What agency leaders say about this course
"Fantastic, thought provoking session. I came away with some great practical tips and monitoring that I could put into place immediately. Am excited to see how these help improve our agency growth!"
— CEO, Marketing agency
"Had high expectations and it met them. A must-go for any agency leader."
— Danny, CEO, Neomam
"Engaging, well explained topic. Felt like I came away with a lot of useful things I need to go away and try to implement with my team. Really good workshop, thanks!"
— Simon, CEO, Studio24
Check your inbox to confirm your subscription